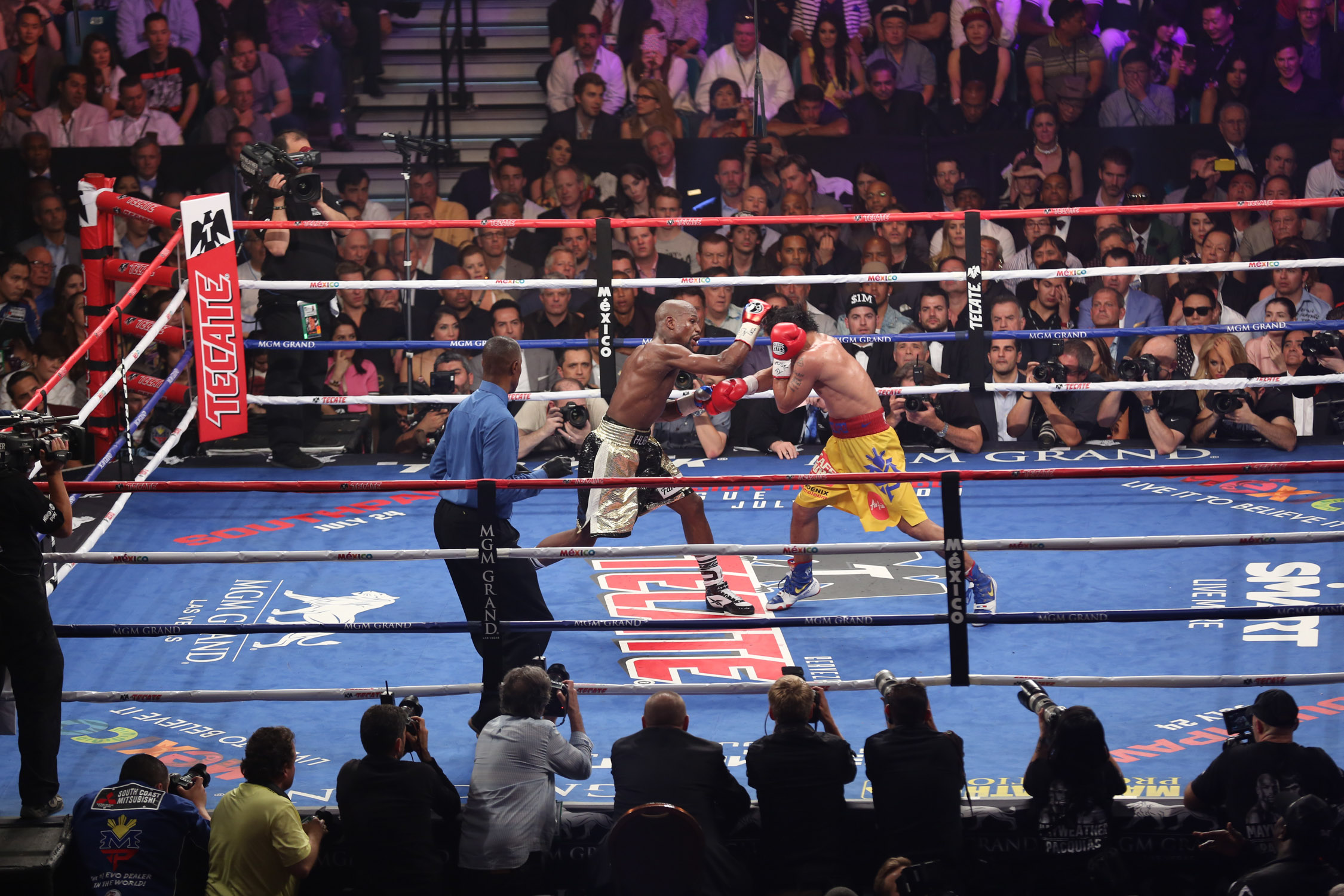 Many people doubted Floyd Mayweather Jr had enough to defeat the hard charging pride of the Philippines.  Well, Mayweather had more than enough and then some, easily dispatching Pacquiao in a 12 round UD win.  Judge's score were 116-112, 116-112, 118-110.
All the hype for the millions of Pacquiao well wishers ended as Mayweather established his jab, distance, and defense quickly at the opening bell.  Mayweather, probably the most intelligent fighter of all time, neutralized Manny immediately.  Sized mattered, as Mayweather was able to hit and not get hit.  The Pacquiao fans were enraged, and based upon a twitter poll that saw 67% of people pulling for Manny Pacquiao, that was most people.
Many are upset, but Floyd did was he was supposed to do and Manny's one dimensional style left them sad.
Floyd Mayweather improves to 48-0 and now adds the WBO Welterweight title to his collection.
Chris Williams  www.cboxinginfo.com
Follow Me On Twitter @cboxinginfo