BOXING NEWS
Mayweather vs. Canelo Undercard Preview Danny Garcia vs. Lucas Matthysse Preview Video via Showtime

Floyd Mayweather Jr vs Saul Canelo Alvarez Official Fight Announcement.....(Floyd Mayweather Jr vs Saul Canelo Alvarez officially announced for Sept 14 Click here to read more)

ESPN2 Friday Night Fights Will Be Live At The Bell Centre Feb., 8th.....(ESPN2 FRIDAY NIGHT FIGHTS AT BELL CENTRE IN MONTREAL, CANADA Click here to read more)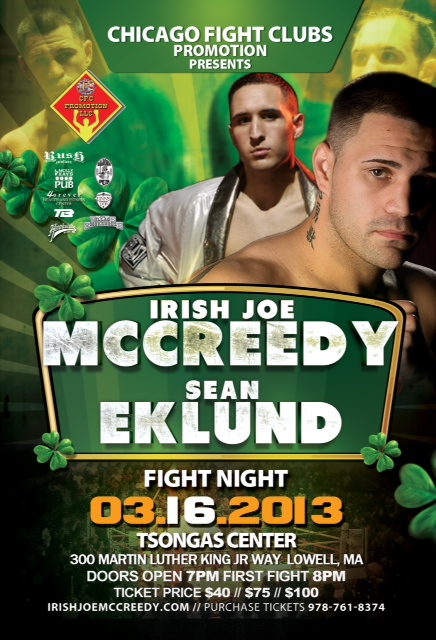 Pro Boxing Kicks Off St. Patrck's Day And Returns To Lowell, MA with Dicky Eklund.....(Pro Boxing Returns To Lowell, MA with Dicky Eklund, "Irish" Joe McCreedy, and Vivian Harris Click here to read more)
Great 2012 for Main Events and NBC Sports
Lamont Peterson Announces Signing With Golden Boy.....(Lamont Peterson Quotes From Golden Boy Signing Press Conference Click here to read more)
Top Rank Promotions Wins Multiple BWAA Awards For Stellar 2012 Performances.....(Top Rank's 2012 BWAA Awards Click here to read more)

Bernard Hopkins VS. Tavoris Cloud TO Battle In BROOKLYN AT THE BARCLAYS CENTER Saturday, March 9 - Press Quotes.....(Click here to read more)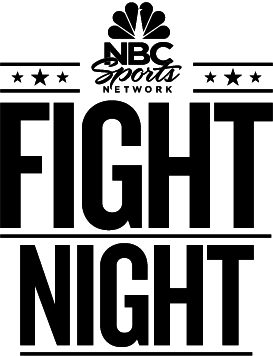 Kovalev and Campillo Headline NBC Sports Fight Night Jan 19 at Mohegan Sun.....(Click here to read more)

Peter Quillin Defends WBO Title Against Fernando Guerrero On Garcia Judah Undercard February 9.....(Click here to read more)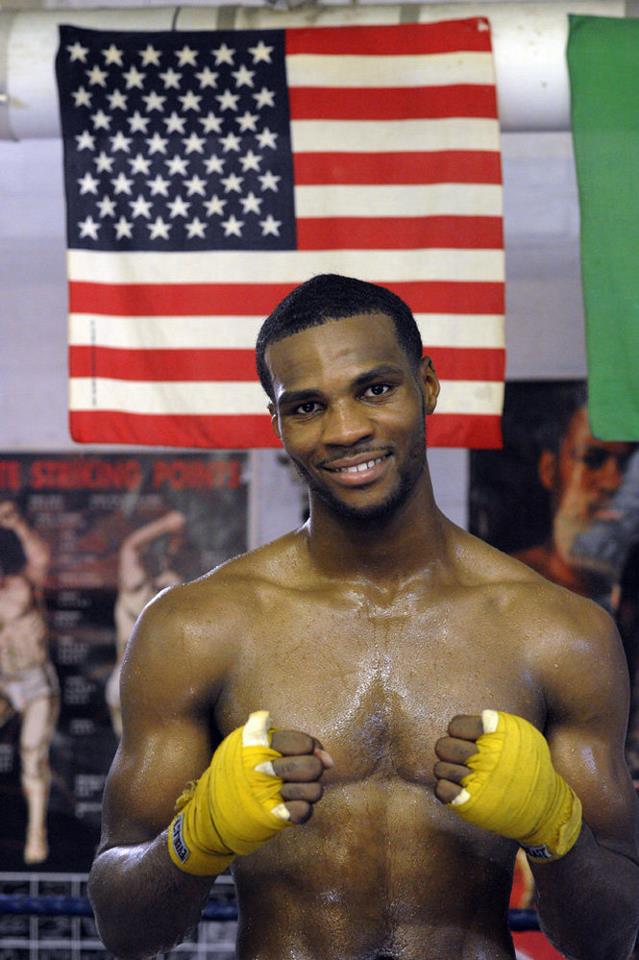 2012 US Olympian Marcus Browne Signs With Al Haymon.....(Click here to read more)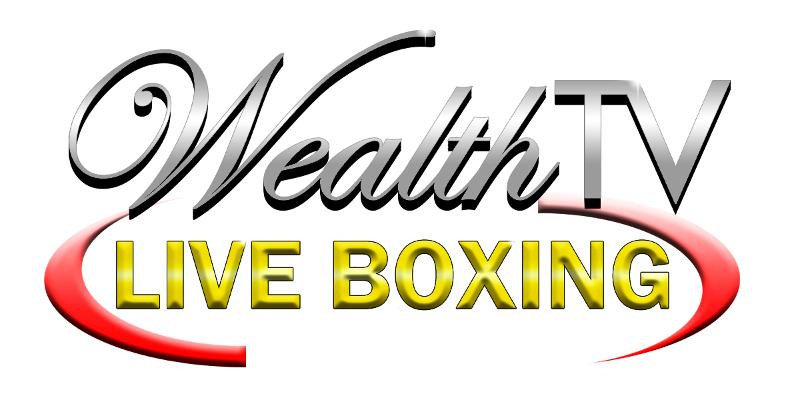 WealthTV hooks a combination of World-class Live Boxing Series for its Viewers.....(Click here to read more)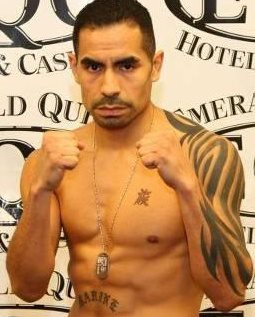 Nate Serrano Believes The Second Time is A Charm.....(Click here to read more)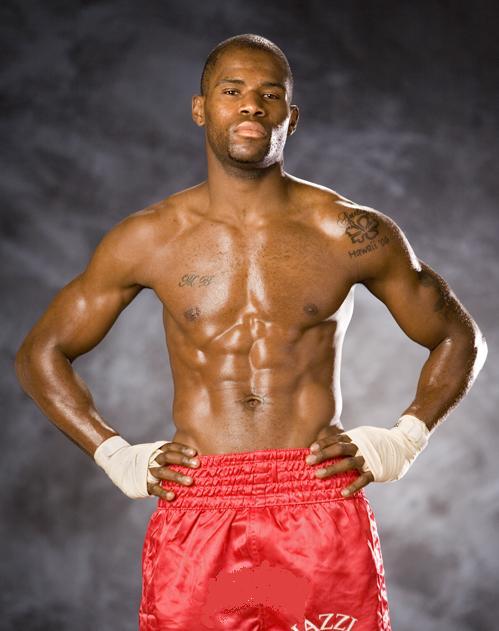 Abel Truth Serum Perry Frustrated and Looking For a Fight.....(Click here to read more)
Cboxinginfo Provides Reliable Boxing News and Boxer Information
Cboxinginfo has provided expert boxing analysis, boxing interviews, boxing videos, fight recaps, and boxing photos since 2008. Our complete boxing coverage includes Boxing News, Fight Page, Blog, Rankings, Videos, Photos, and Featured Boxers. Our goal is to take boxing mainstream by offering the best and most complete boxing information.

Visit us for daily, weekly, and monthly updates for boxing, boxing news, boxing interviews, boxing articles, boxing photos, boxing videos, and boxing schedules.

Cboxinginfo covers the sport of boxing in Las Vegas, NV - New York City - Atlantic City, and around the world. You will have a hard time finding the full boxing coverage Cboxinginfo provides to boxing fans.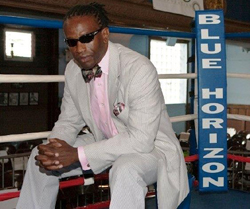 THE MOUTHPIECE, a boxing column written by George Hanson Jr., is arguably the most intriguing and engaging commentary dedicated to the sweet science. Many of its readers exclaim, "The Mouthpiece makes me feel as though I'm in the ring with the fighters!" Hanson has made boxing coverage an art form and has been sedulous in his effort to report on established and neophyte fighters with creative stories. Hanson Hails from New Forest, Jamaica. He earned his undergraduate degree at Drexel University, MBA at Harvard Graduate School of Business, and a Juris Doctorate from Howard University School of Law. In the ring, George captured four (4) Pennsylvania State Amateur Championships.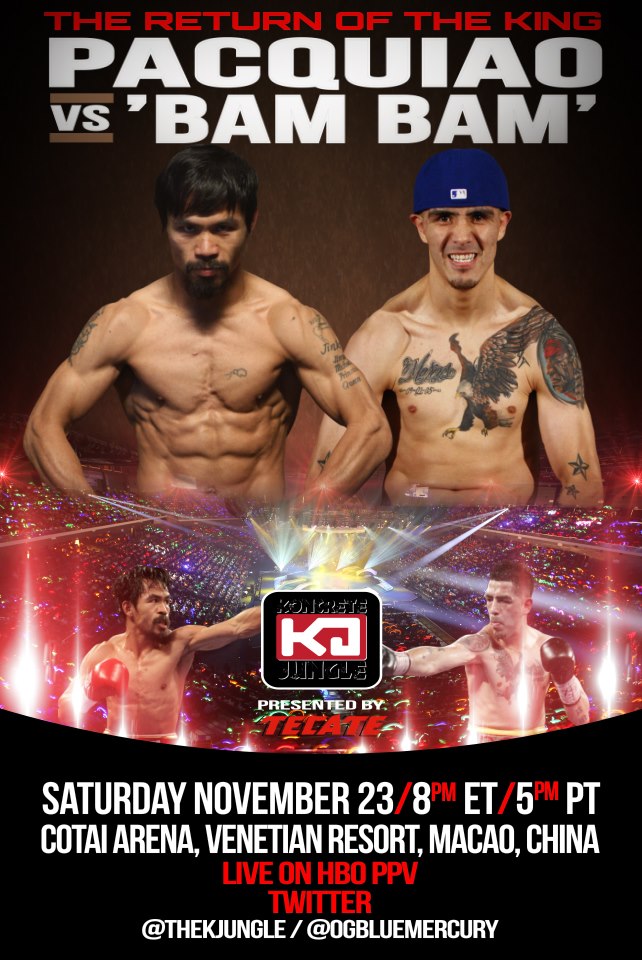 Pacquiao vs Rios Great Fight Under The Radar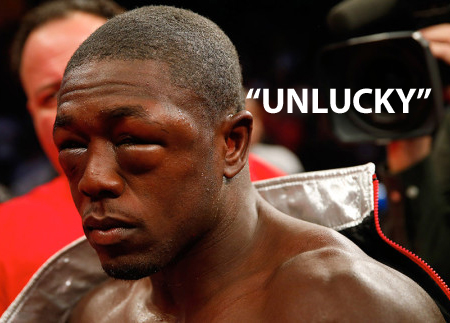 Is Andre Berto The Most Unlucky Boxer In The World?
"The ONE" Floyd Mayweather Jr. vs. Saul "Canelo" Alvarez Promo Video By Gorilla Productions (GP Promo) - It is absolute FIRE! If You aren't Pumped for Sept 14, this will do it....FIRE!!!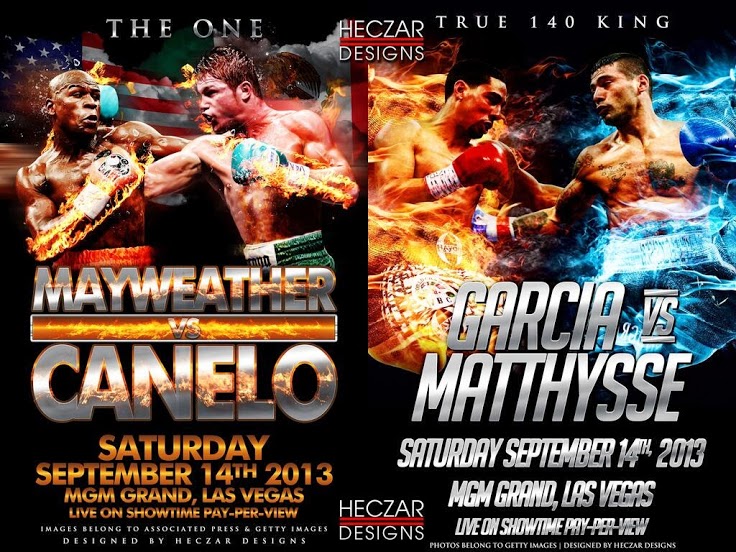 The One PPV Card featuring Floyd Mayweather Jr vs Saul "Canelo" Alvarez became even better by adding Danny "Swift" Garcia vs. Lucas Matthysse and Ishe Smith vs. Carlos Molina to the Under Card
Willie Nelson Continues His On-Job Training For A Title, but would he be better off with a Top Rank or Freddie Roach?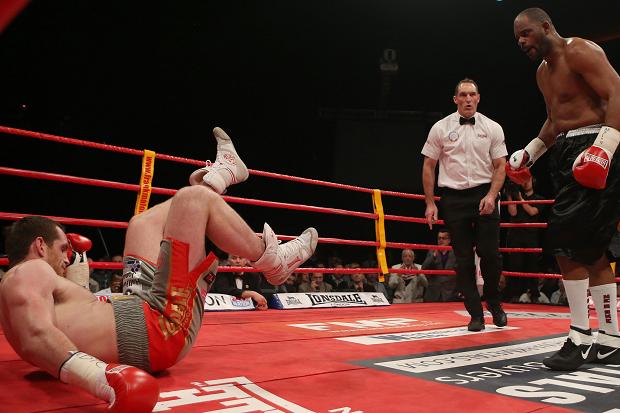 Is Tony Thompson The Best American Heavyweight Boxer?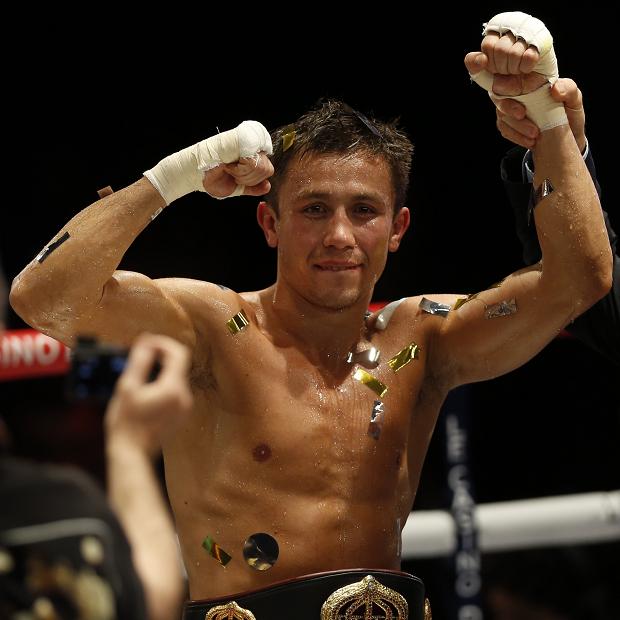 Gennady Golovkin Showing He Has The "Goods!"

Who's The One? Floyd Mayweather Jr vs Saul "Canelo" Alvarez September 14, 2013 on SHOWTIME PPV from MGM Grand Garden - Las vegas, NV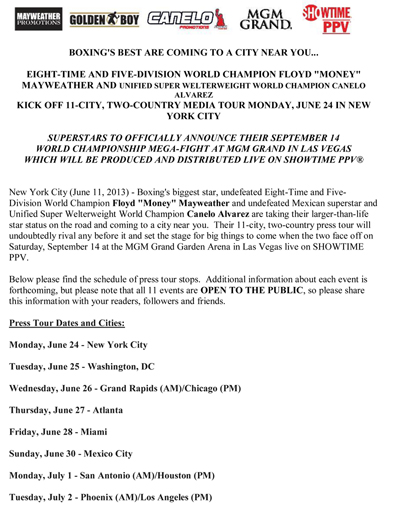 Live USTREAM Coverage of Mayweather/Canelo Press Tour In NYC's Time Square Via SHOWTIME (SHOSports)
Shawn Porter Interview at 50 Cent Gym
Wilkins "Hispanic Hurricane" Santiago Interview at 50 Cent Gym in Las Vegas
Jean Pascal Interview Getting Ready For Lucian Bute
Gary Russell Jr, Adrien Broner, and Zab Judah Discuss Their Talents and The Future of Boxing

MAYDAY: Mayweather vs Guerrero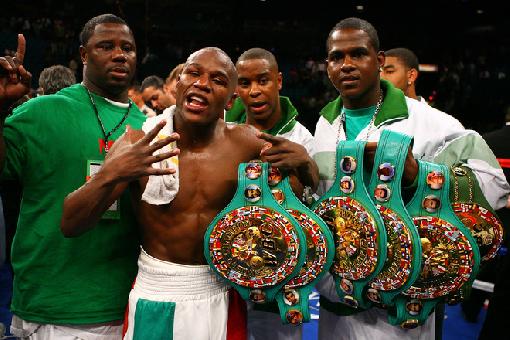 Would You Be Upset If Floyd Mayweather Jr Unified The Welterweight Division?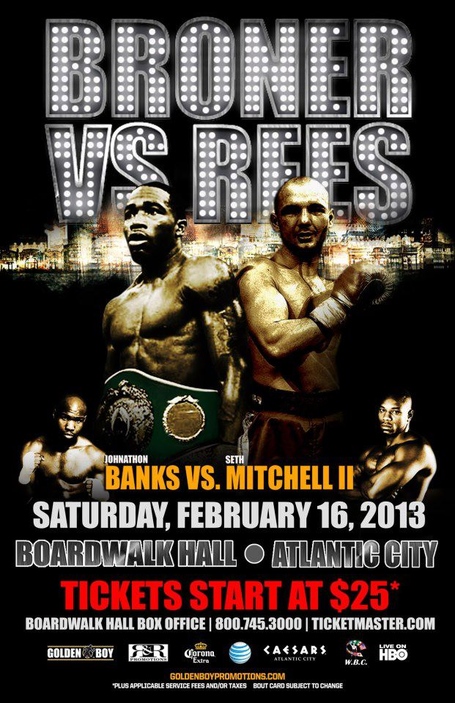 Seth Mitchell Is Fighting To Right A Wrong And Make Boxing Remember He Is America's Top Heavyweight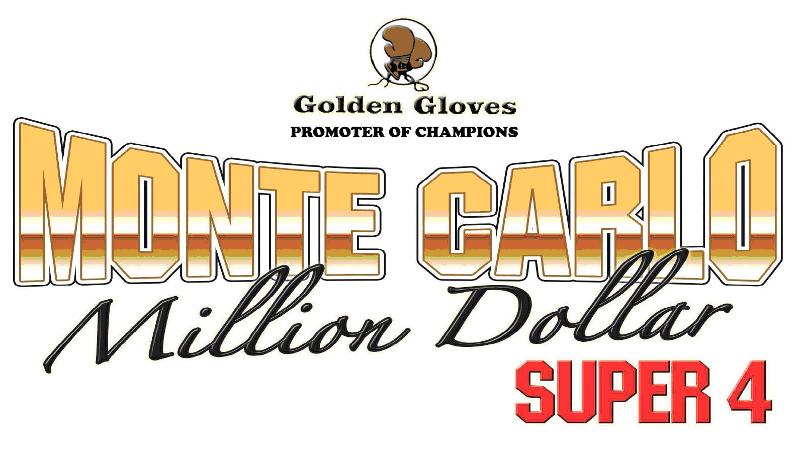 GOLDEN GLOVES ANNOUNCES THE MONTE-CARLO MILLION DOLLAR SUPER FOUR On MARCH 30, 2013 in MONACO FEATURING UNDEFEATED WBA MIDDLEWEIGHT CHAMPION GENNADY GOLOVKIN DEFENDING HIS TITLE AGAINST NOBUHIRO ISHIDA and EDWIN RODRIGUEZ, ZSOLT ERDEI, DENIS GRACHEV, and EZEQUIEL MADERNA TO COMPETE IN FOUR-MAN ELIMINATOR

Too Good to be True - Devon Alexander Suffers A Bicep Injury during training postponing his championship defense against Kell Brook February 23 on SHOWTIME card in Detroit,MI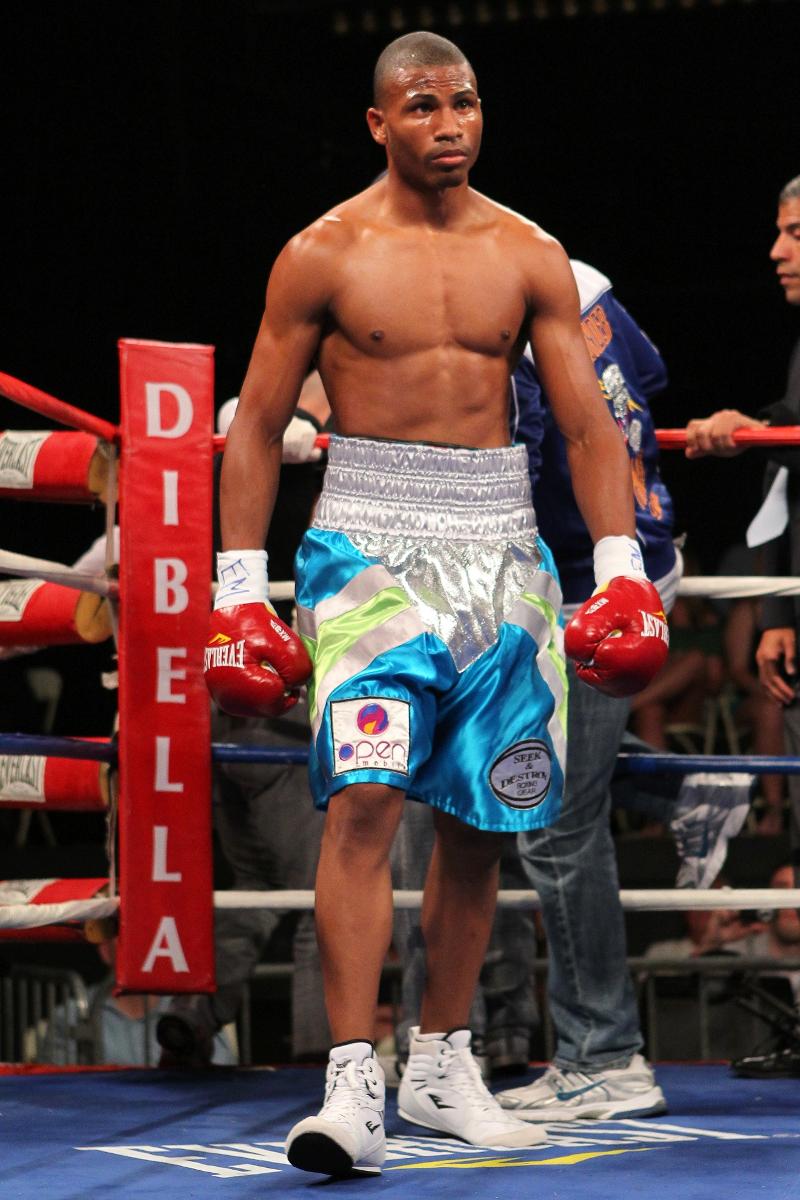 Broadway Boxing Returns To Roseland Ballroom February 21 Featuring WBC #10 Rated Junior Welterweight Thomas Dulorme

Quotes From K9 Cornelius Bundrage, Ishe Smith, J'Leon Love, Bronco McKart, David Itskowitch, and Leonard Ellerbe to officially announce February 23 SHOWTIME card in Detroit,MI

Danny Garcia Suffers A Rib Injury And Has To Postpone Scheduled championship Fight With Zab Judah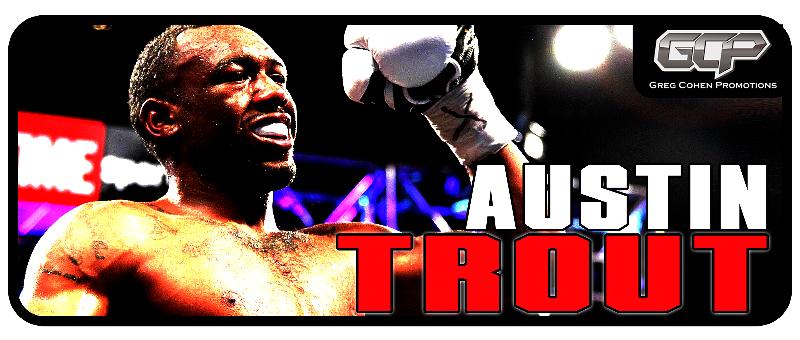 WBA Super Welterweight Champion Austin Visits Harlem Hospital
Willie Nelson On The Road Again Defending NABF Title On ESPN FNF
NBC Fight Night and Main Events Presents Sergey Kovalev

Greg Cohen Promotions (GCP) Presents Boxing At The Hilton Featuring Nicky DeMarco and Thomas "Cornflake" Lamanna

DANNY GARCIA VS. ZAB JUDAH FOR THE UNIFIED SUPER LIGHTWEIGHT WORLD CHAMPIONSHIP ON SATURDAY, FEBRUARY 9 AT BARCLAYS CENTER IN BROOKLYN
Radio RAH Talks Boxing
The Mouthpiece Interviews Yusef Mack Prior to his fight with Carl Froch Nov 17