Featured Boxers
INTRODUCING LORENZO "TRUCK" SIMPSON
A fifteen year-old amateur boxing standout from Baltimore, Maryland, Simpson has won seven national championships, and is a 2020 Olympic hopeful.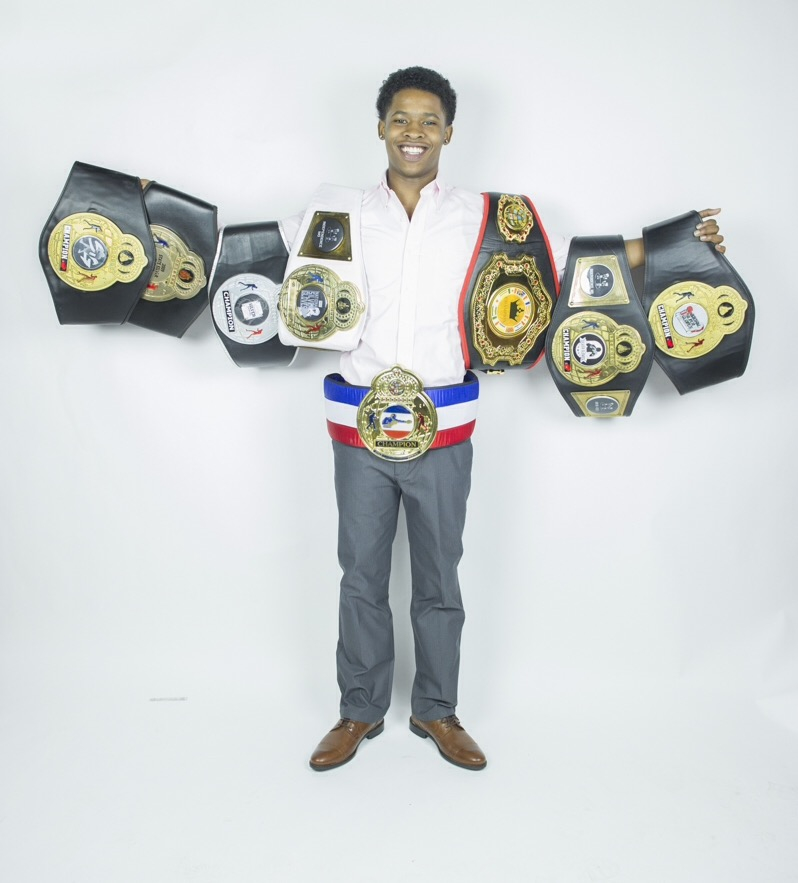 LORENZO "TRUCK" SIMPSON
Lorenzo Demetrius Simpson was born in Baltimore, Maryland, on March 15, 2000. He is an American amateur boxer, and attends St. Frances Academy in Baltimore, Maryland, where he is a ninth grade high school basketball student-athlete. Simpson resides with his family in Owings Mills, Maryland. He has an older brother, Maurice, and a younger brother, Donte. Simpson's story serves as an inspiration for people who have endured significant adversity and continue to pursue their goals.

In July 2004, the Simpson family endured a tragedy. While four year-old Simpson was at school, his father, Lorenzo Dante Simpson, was murdered during a daytime home invasion. After the death of his father, Simpson had several altercations in school and was regularly finding himself in trouble. His mother, Danica (Carroll) Ward, thought that a positive solution would be to involve her son in organized sports. She signed him up to play basketball with his older brother, Maurice, at the John Eager Howard Recreational Center, and later, at the Chick Webb Recreation Center. He enjoyed playing basketball, and it helped him deal with the loss of his father.

Simpson's uncle is former professional boxer and heavyweight world champion, Hasim Rahman, Sr. After noticing that Simpson showed interest in watching Rahman's fights, his stepfather, Courtlon Ward, took him to Upton Boxing Center in Baltimore. Although he was too young to train, he watched for hours while other boxers trained. When he arrived home each evening, he practiced what he observed in the gym. When he was eight years old, he began training with boxing coaches Calvin Ford, Mack Allison, and Kenny Ellis. Allison is credited with giving him a nickname that described the shape of his head, "Truck." In 2011, tragedy struck again, when his older boxing teammate, Ronald T. Gibbs (known as "Rock"), was stabbed to death. Later that week, ten year-old Simpson won his first National Silver Gloves Championship. He won the National PAL Championship in 2011 and 2012. In 2015, Simpson won his fifth consecutive National Silver Gloves Championship.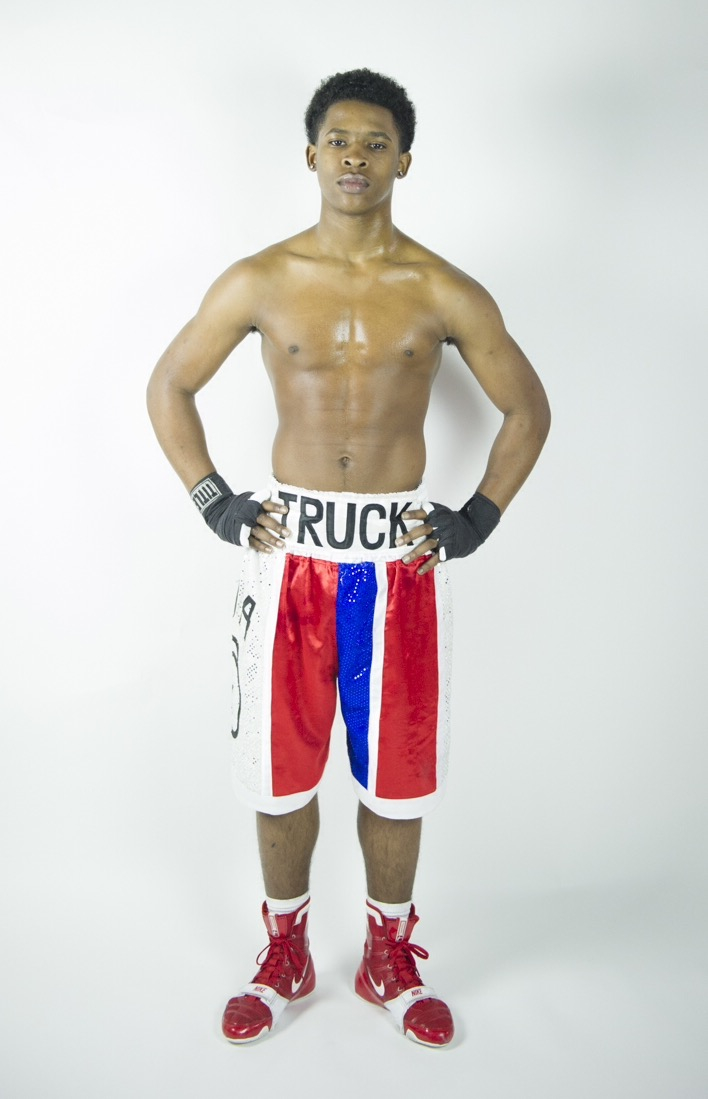 Simpson competes at welterweight (147 lbs), and has compiled an outstanding amateur boxing record of 102 wins and one defeat. He has fought nationally in Delaware, Florida, Georgia, Illinois, Kansas, Maryland, Nevada, New Jersey, New York, North Carolina, Ohio, Pennsylvania, South Carolina, Texas, Virginia, and West Virginia. He has traveled to many of the same states for basketball tournaments and camps. During the 2013-2014 football season, Simpson was a slot receiver and running back for City Springs Middle School in Baltimore. He elected not to play football during the 2014-2015 season, but doesn't rule out playing again in the future. During the 2014-2015 basketball season, Simpson played point guard for the St. Francis Junior Varsity team.
This year, he made the honor roll at St. Frances Academy. Simpson takes his education seriously, and plans to finish high school with a high grade point average. His future plans include attending college, becoming a 2020 Olympic boxing gold medalist, and a world champion professional boxer.
Follow Simpson on Facebook at https://www.facebook.com/LorenzoTruckSimpson
Follow Simpson on Instagram: @Lorenzo_Simpson or https://instagram.com/lorenzo_simpson
Follow Simpson on Twitter: @Lorenzo_Simpson or https://twitter.com/Lorenzo_Simpson
For any Simpson inquiries, contact Lorin Chvotkin (240) 498 1478
Photo Credits: Trevor Holman/@HolmanPhotos
Kentrell Claiborne: Motivated To Succeed In And Out Of The Ring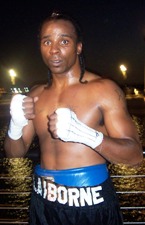 Kentrell Claiborne
Kentrell Claiborne will quickly tell you his current record inside the ring is less than stellar, and without hesitation, he will chill you with the brutal honesty of his harrowing past outside of the ring. But, Kentrell "The Beast" Claiborne's passion to turn his 4-6 record into a championship career and his opportunity to overcome his incarcerated past to leave a positive legacy for his family are all the reasons he needs to be motivated for success in and out of the ring.

Before you pass judgment on any man, it is imperative you try to get an understanding of where they came from, where they are, and where they are going. Kentrell Claiborne deserves the same.

Born Kentrell Cortez Claiborne in Shreveport, LA, Kentrell was the oldest of six children. He was raised by his grandmother, who had seven children. While his grandmother worked two or three odd jobs per day cleaning and taking care of other people's homes, Kentrell and his other siblings had to raise themselves. Kentrell became especially close to his maternal uncle Derrick, who was close in age.

While the average pre-teen was learning to read, play with friends, and master the disciplines of being a kid, Kentrell received coarse reminders to do chores around the house to repay people taking care of him. Too young to understand, Kentrell's focus was that of a child's. Instead of being taught as a child, he was stripped of his self-esteem and youth. Repeatedly reminded he looked exactly like his dad and told he wouldn't amount to anything like his imprisoned Uncle Willie, he turned to the harden streets for acceptance and happiness. Unfortunately, he found it in the form of a gang.

Uncle Derrick would go on to become an engineer and model citizen, but Kentrell chose another path. He chose the uncertain, yet inevitable life of a gang member. Unfortunately, there are only two ways the life of a gang member end: Death or Prison.

Both young men had similar circumstances and the opportunity to choose a positive road, but when faced with challenging situations, predicting what humans do becomes almost impossible. Any man can sit on a soap box and say Kentrell should have followed Derrick's lead. That's an easy to judgment to pass. The choice they made in life is the exact same situation two warriors commonly face each in the boxing ring. No one can predict what each warrior will do when they are tired, bloodied, and faced with punishing adversity. Only the warrior knows his comfort level and only Kentrell knew his.

Claiborne's dream as a young man was to be a war hero. He found comfort in gangster movies. After all the bullets were fired and the smoke cleared, he wanted to be the last man standing. Without guidance or the direction to reach his goal, Claiborne became a gang banger. "I was a child then no vision of the future, vulnerable to the streets." Claiborne's decision to join a gang luckily landed him in prison.

Ironically, prison is where Kentrell Claiborne refocused his dream and fell in love with the sport of boxing. Watching the prison boxing team train, he found a desire to get in shape and learn the sport. He liked the fluid movements and the warrior mentality. He wanted to train, he needed to train, and he became a part of the prison boxing team. Claiborne found inspiration in former Heavyweight challenger, Clifford "The Black Rhino" Etienne. Etienne served 10 years in prison. After being released on good behavior, he stormed through the Heavyweight division and at the height of his career he faced Mike Tyson where he lost by first round KO. Etienne slipped back into his criminal ways, and is now serving a life sentence.

After serving five years in prison, Claiborne pursued his boxing dream. "Man, I was hesitant to get hit at first. I was sparring with pros for 2-3 years. I had to learn the sweet science. In prison, you learned to brawl, so this was different at first." He fought one amateur fight and was DQ'd. Taking what he calls, "A leap of faith," he turned pro.

Freedom and Professional boxing have not been easy. Kentrell chose to be homeless for eight months to escape what he says was a situation filled with the same traps that landed him in prison the first time. "I had to get out, so I learned about public transportation, I worked as a day laborer, I found a gym to train in at the Garland Police PAL, I found where to bathe, and I found out where I could get a hot meal. The only thing I really had was the will to train and learn boxing. I trained in my day labor clothes rolling up my jeans and wearing my boots." Kentrell was hit by a car in March 2012 and admittedly has had some minor setbacks with the law.

While Kentrell Claiborne says, "he is not religious, but he is spiritual," life's saving grace has presented itself in many forms. Claiborne cherishes his common law wife of eight years, he has 2 wonderful kids, and he gets to practice the one thing he loves in the world, BOXING. "Boxing exposed me to a lot of things. I have been in the company of Mayweather, Roy Jones, Paul Williams, Arreola, De la Hoya, Broner, and Don King. I have already fought on an HBO undercard and Showtime undercards twice. I have the opportunity to go into the gym, train hard, and at the same time teach young kids about life. I wish I could have been in the gym at eleven years old, but I didn't. Now, I get to use my stuff, my experience to pass to them so they can realize their talents and avoid my past."

Professional boxing has been a real experience for Claiborne. He did not know the politics of boxing, and he did not know the business aspect of the sport. He took fights on short notice to get paid, has had problems with consistent training, but through it all, he has had the will to work and train hard. His will and work ethic got him noticed, and he has had the opportunity to go to training camp and spar with James Kirkland at Ann Wolfe Boxing Fitness. Kirkland's legendary trainer, Ann Wolfe, had this to say about Claiborne: "I really like him as a fighter, because he trains hard. He is what the sport of boxing is all about. Boxing gives people second chances, and he can give back to the sport. With the right management, he could turn it around."

Don't judge a book by its cover. Kentrell Claiborne is 4-6 today, but he is focused and motivated to make that record a fading memory. He embraces the six losses, which were to six different undefeated prospects, and holds on to them as good experiences. He cherishes his four wins, because he defeated four highly regarded prospects most notably Greg Hatley and Golden Boy Promotions' prospect Steve Geffrard.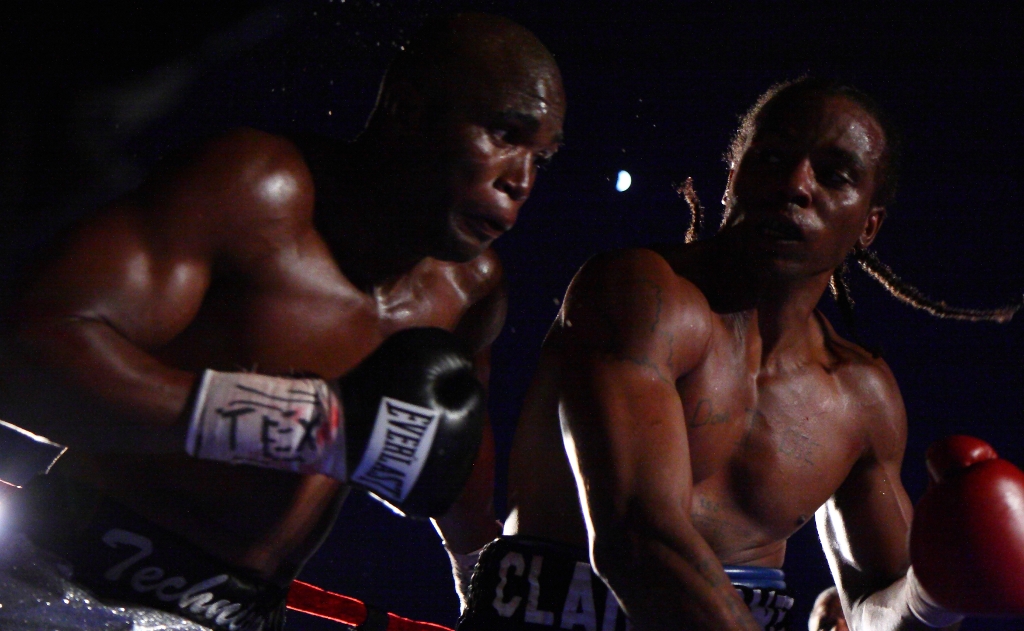 Kentrell Claiborne (R) Lands on Greg Hatley (L)
His lifestyle has changed and he is as hungry as when he started. His swag is back! Even more important and as Claiborne proudly states,
"Being a parent and a husband motivates me to succeed. I have a reason to live and to do something positive. I scrapped the (expletive) it! Mentality and I am no longer vulnerable to anything. I will fight to the death to reach my goal. Others come in with the skill, but I have the will."
The "Beast" is back, but in a good way!
By Chris Williams
Follow me twitter @cboxinginfo
Photo credits to E Garza