Photo Credits to NaKeela Taylor/WANTTV
Oxon Hill, MD (May 20) – Gary Russell Jr will successfully defend his WBC Featherweight title, but Oscar Escandon will not be a walk in the park.
Gary Russell Jr  27-1 (16 KO's) on hand speed and skill alone will beat Oscar Escandon.  Only one fighter in the world is better than Russell Jr, and that is a subject to be tackled later.
Oscar Escandon 25-2 (17 KO's) is one of the most durable fighters in boxing.  He has never been knocked out, he is tough as nails, but…  Yeah, the dreaded "But."  But, Escandon has not fought anyone on Russell Jr's level.
Escandon's last fight was a notable win over Robinson Castellanos.  Castellanos is the guy who sent Yuriorkis Gamboa and Rocky Juarez into forced retirements, handed Ronny Rios his first loss, and battered Celestino Caballero when he was hot.  Oscar Escandon KO'd Castellano in March (March of 2016).
Gary Russell Jr and Oscar Escandon's inactivity make this an intriguing fight.  How Rusty will Russell Jr be?  Will his rustiness give the over matched Escandon an opportunity to do the impossible?  Then again, will Escandon's inactivity make Russell Jr look like the best fighter in the world?
Alright, those aren't the questions we want answered.  Bottom line, and I said we will tackle it later, only one fighter has ever looked better than Gary Russell Jr.  The only fighter in the world to hand Russell Jr his first pro defeat.
What fans want to know and see is if Gary Russell Jr has made any improvement to warrant a rematch with the World's #1 Fighter, Vasyl Lomachenko?
Only two things will keep Russell Jr from making this fight a walk in the park:  Escandon's toughness and Russell Jr's blatant desire to get a rematch with Lomachenko.
GARY RUSSELL JR 48 Hours before the fight:
"I'm ready to go to the gym.  It is only 20 minutes away from the hotel.  I'm already at weight.  I want to get this work in, so I can eat better.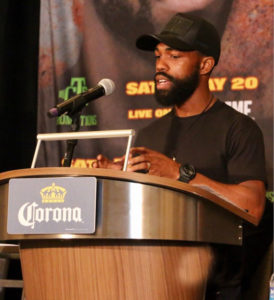 Weights For Sat Night:
Gary Russell Jr:  125.5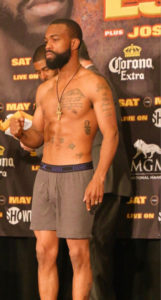 Oscar Escandon:  125.75